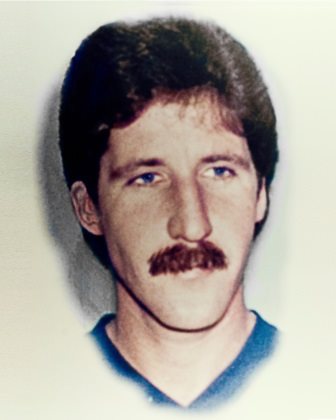 Richard Rudy Raczkoski
Oct 30, 1956 - Sep 23, 1986
Richard Rudy Raczkoski, known as "Raz" by his family and friends, was born October 30, 1956, in Tampa, Florida to Rudy and Marion Raczkoski. Richard was the oldest of two sons. Raz was joined by a younger brother, Marc Richard Raczkoski in 1963.
The Raczkoski family moved to St. Lucie County in 1952. Richard attended St. Anastasia Catholic School, John Carroll High School and Indian River Community College.
Raz's interest in law enforcement was sparked by friendships he developed with two Florida Highway Patrol officers while working for the Florida Turnpike System in Fort Pierce. Richard was not the first law enforcement officer in the family. His mother's father, Richard's grandfather, was a motorcycle policeman in Glen Falls, New York.
In 1979 Raz began his 8 year-law enforcement career. Raz was employed by the St. Lucie County Sheriff's Office from January 1979 to July 1981. While at the St. Lucie County Sheriff's Office, Richard was a Jail Corporal, and an Auxiliary Patrolman. Richard received a commendation for an incident where a prisoner escaped and he went after him on foot, recaptured and returned the escapee to prison.
During Richard's career he had the following training:
Certification of completion and compliance in Corrections
Auxiliary Officer Certification / FL
Certificate of Compliance in Law Enforcement / FL
Certified Breathalyzer
Training certificate for Radar Operator Training
Crime Scene Procedure / Law Enforcement
Tactical Driving
PR-24 Basic Baton
Line Supervision for Law Enforcement Officers
Instructors Techniques for Law Enforcement Officers
Certificate of Completion Police Photography
Richard was pursuing courses and training to help him move toward the criminal investigations area of law enforcement.
Richard had many varied interests. He enjoyed motorcycles, auto mechanics, boats, fishing and was a certified scuba diver. In addition to working as a deputy and continuing his training, he also worked with his dad painting houses.
Richard has a surviving son, Matthew, who was born after his death. Matthew lives in South Carolina with his mother, Brenda Schurman.
On May 3, 1987, at a special medal of Valor Presentation Dinner, Corporal Richard Rudy Raczkoski was posthumously awarded a Medal of Valor by the International Police Association for his dedication and act of bravery as a law enforcement officer.