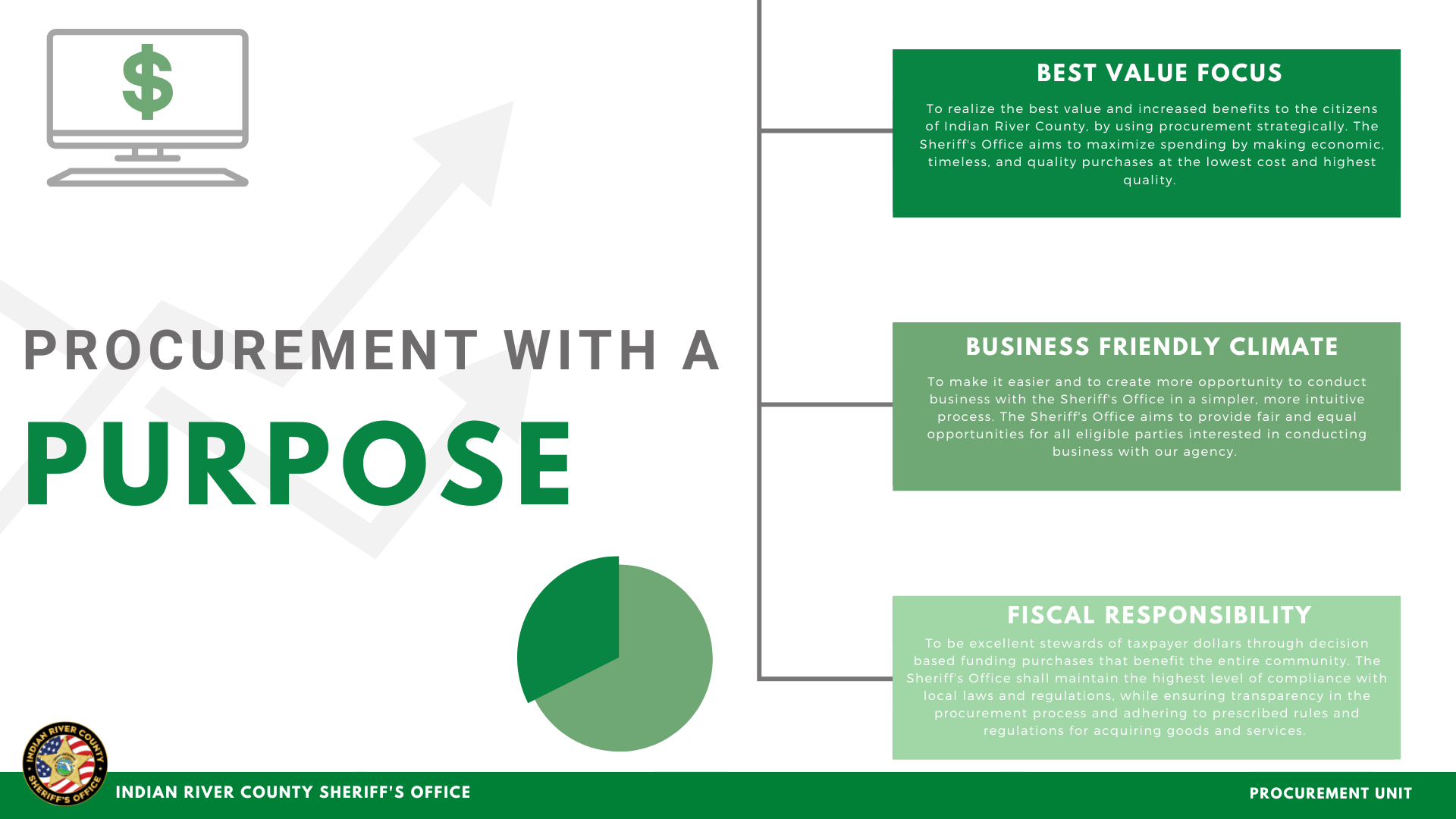 ---
OPEN SOLICITATIONS
---
Current FY 2023 RFQs/RFPs
---
Bonfire Procurement Services
The Indian River County Sheriff's Office has partnered with Bonfire Interactive to create a new procurement portal that will allow you to receive notifications of business opportunities and submit bids and proposals to the Indian River County Sheriff's Office digitally.
The links below will direct you to the registration and login page. This is a new host, so you must register through this portal. Registration is easy and free. Please be sure to select NIGP codes associated with your type of business or organization. Our solicitations will be set up using those codes and will be matched to vendors and contractors with the same codes.
The Indian River County Sheriff's Office is excited about the changes we are making to streamline our electronic bid process and we look forward to continuing our good relationship with our vendors and appreciate your interest. Should you have any questions, please contact requisitionrequest@ircsheriff.org.
Need Help?
If you experience trouble with registering for Bonfire, Bonfire support can be reached by calling 1-800-354-8010 ext. 2. Support is available Monday to Friday 8 AM - 8 PM EST.
The Indian River County Sheriff's Office uses a Bonfire portal for accepting and evaluating proposals digitally. Please contact Bonfire at Support@GoBonfire.com for technical questions related to your submission. You can also visit their help forum at https://bonfirehub.zendesk.com/hc.