Beginning November 1st, the lobby will be closed for renovations for an extended period of time. All visitors will need to report to Building K – Visitation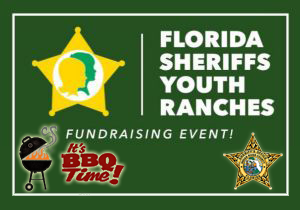 Florida Sheriff's Youth Ranch Annual BBQ
Please come join us on Wednesday, March 2rd, 2022 from 2pm to 7pm for our 28th Annual BBQ.
Tickets are available at the Sheriff's Office, at the door, clicking credit/debit, or call 978-6404.
Credit / Debit Card
Download Flyer
House Watch
If you're going out of town for Business, or Pleasure and would like us to patrol your property while you're away.
Sign up now!
Business Watch
Business Watch is an online database of businesses that have provided emergency contact information to assist the Indian River County Sheriff's Office in its efforts to better protect businesses after hours.
Sign up now!
Eye Watch
The Eye Watch program is an online database of homes and businesses that have external security cameras.
Sign up now!
Survey
Complaint or Compliment? We want to hear your opinions about us!