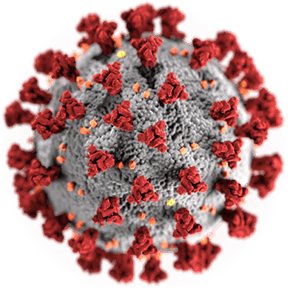 Effective October 12, 2020, the Sheriff's Office will resume providing services to the public during normal hours of operation in the main lobby of the Sheriff's Administration building. Face masks/coverings will be required for entry into the lobby.
Additionally, there is a limit of three individuals in the lobby at one time and those in the lobby shall be required to maintain a distance of six feet.
COVID-19 (Coronavirus) information
The Florida Department of Health has established a 24 hour hotline for all Coronavirus related questions and concerns: (866) 779-6121 or email COVID-19@flhealth.gov
Please refrain from using 9-1-1 unless you are experiencing an emergency situation.
The Indian River County Sheriff's Office continues to closely monitor the evolving Coronavirus situation. Our commitment to the safety of our community members has led us to temporarily postpone all current and future events that the Indian River County Sheriff's Office is hosting.
This includes but not limited to: Neighborhood Watch Coordinators Meeting, (current) 59th Citizen's Academy, 60th Citizen's Academy that was scheduled to begin on 4/29/2020, and the R.A.D. Women's self-defense course scheduled for 4/7/2020.
The Indian River County Sheriff's Office will post an update once it is determined that we will resume all events and activities.
Please be sure to follow our social media and the Indian River County Emergency Services social media for regular updates.
Florida Disaster
Get latest info on Covid-19.
Executive Order 20-91
Frequently Asked Questions
All Executive Orders
Keep up to date with new Orders
Inmate Search
Search for all inmate history.
Warrant Search
Active Adult Warrants
Public Records
Affidavits & Case Reports
House Watch
If you're going out of town for Business, or Pleasure and would like us to patrol your property while you're away.
Sign up now!
Eye Watch
The Eye Watch program is an online database of homes and businesses that have external security cameras.
Sign up now!
Survey
Complaint or Compliment? We want to hear your opinions about us!